NOOTROPICS DONE RIGHT: TOTAL BRAIN POWER, NATURAL INGREDIENTS

Proven to improve brain function


Clinically tested ingredients and dosages


Natural ingredients, non-stimulant formulas


GMO-Free, Gluten-Free and vegan friendly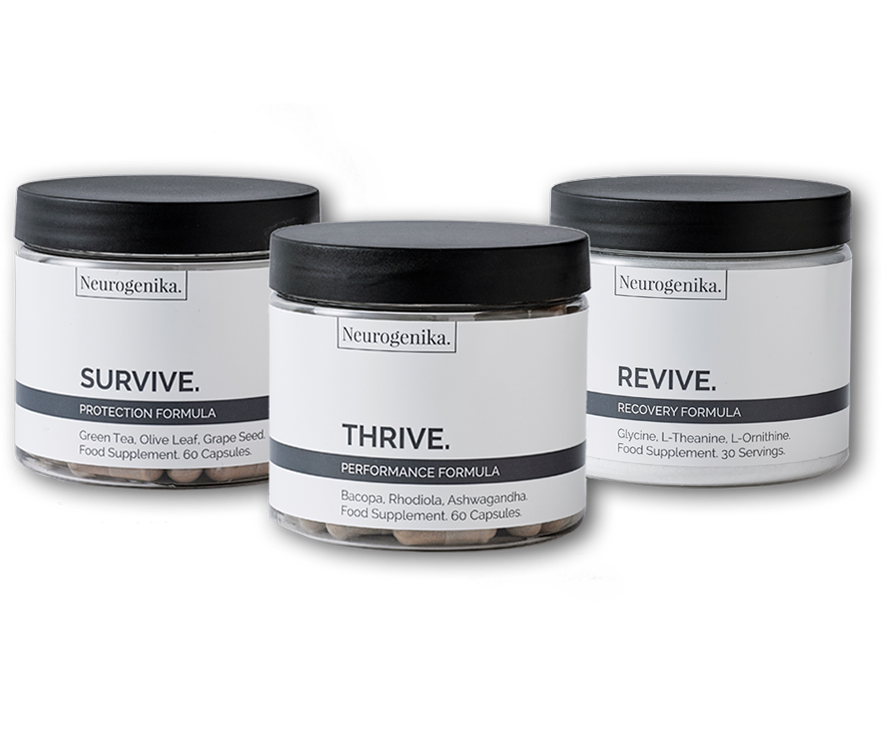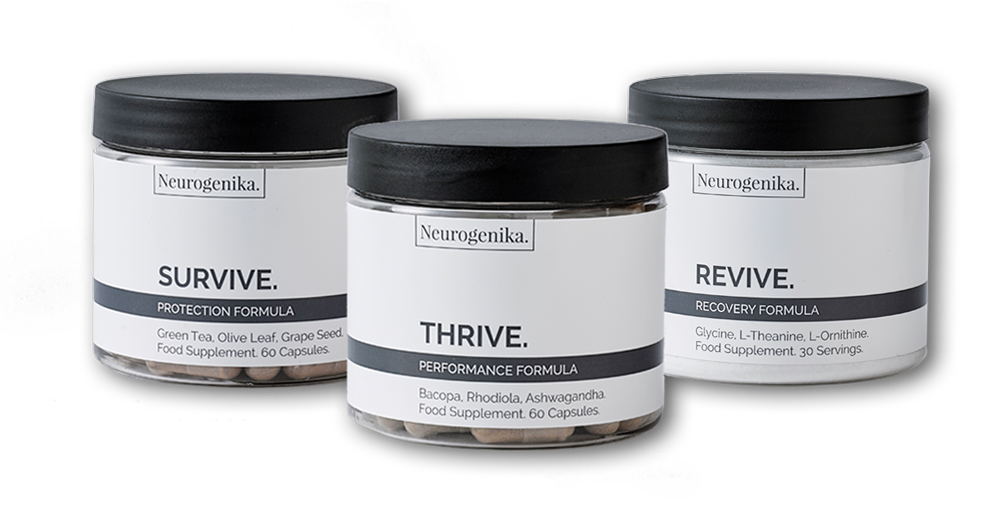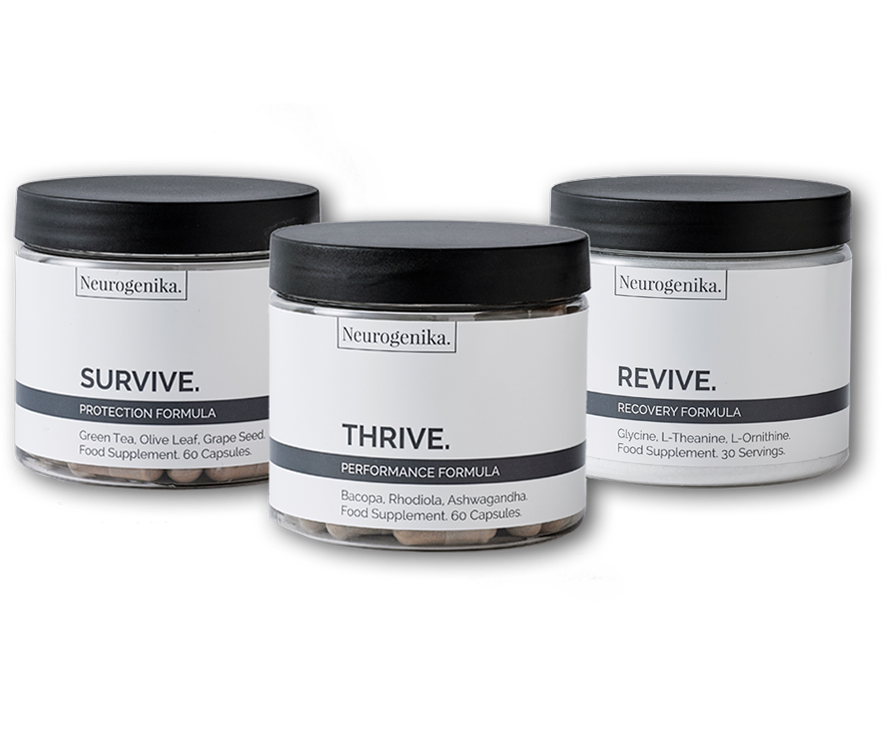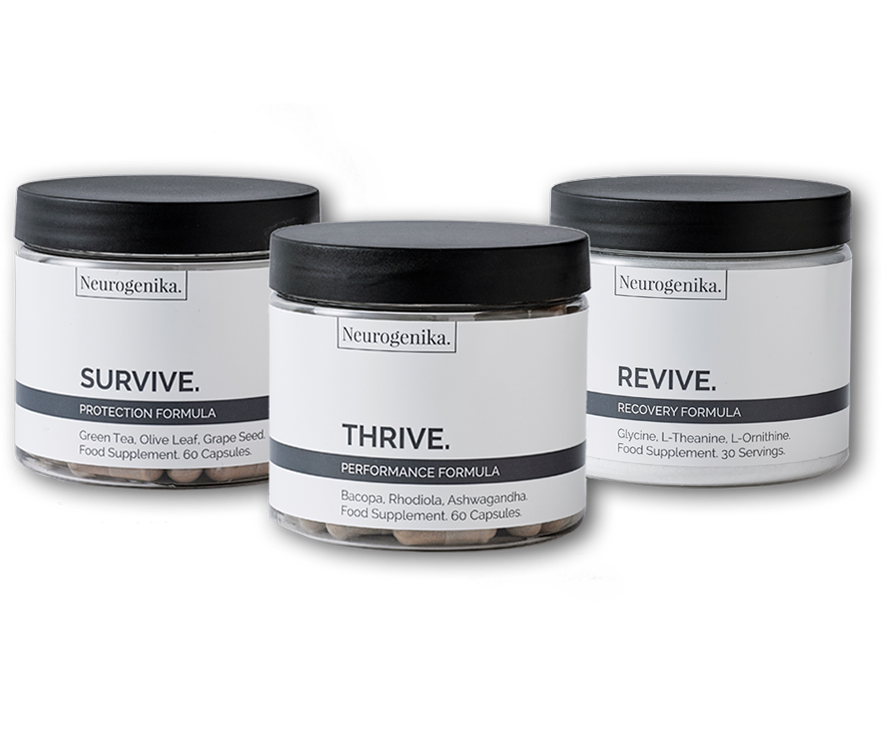 Upgrade your brain, upgrade your life.
An optimised brain works smarter, faster and harder - leaving you more time to do the things you love.
Based on science, not hype & hearsay.
Of course we say these ingredients work – and the experts agree.

"Bacopa Monnieri is a safe and efficacious cognitive enhancer" (Stough et al, 2013)

"Various studies have demonstrated the beneficial effect of Rhodiola Rosea extract on the mental performance of human volunteers" (Olsson et al, 2009)

"Ashwagandha root extract improves an individual's resistance towards stress and thereby improves self-assessed quality of life" (Chandrasekhar et al, 2012)

"L-theanine is a safe natural sleep aid" (Rao et al, 2015)

"Glycine produces subjective and objective improvement of sleep quality and leads to a natural sleep pattern" (Yamadera et al, 2007)

"L-ornithine supplementation has the potential to relieve stress and improve sleep quality related to fatigue, both objectively and subjectively" (Miyake et al, 2014)

Verified Customer Reviews

Nootropic Expert Testimonials
"I feel sharper, less stressed and my sleep, even on minimum hours, to be deeper and more refreshing."
Paul, Entertainment Industry
"These health supplements work wonderfully!I have felt much less anxious, have more energy and I am sleeping better. I also feel more vibrant post exercise rather than worn out. Worth every penny."
Pete, Entrepreneur

"Within a day my energy, alertness and general mood improved noticeably. My sleep is drastically improved and my ability to get up in the mornings is better than I ever remember."
Conor, Engineer & Tech Founder

"After taking these supplements for only a short period of time I've noticed a dramatic positive change on my energy levels and sleep quality."
Ari, Investment Banker

"The service has been fantastic and I have seen a noticeable uptick in my energy levels and the quality of my sleep. I'm a convert! Thanks Neurogenika!"
Andy, Lawyer

"Neurogenika works very well." "An impressive stack of natural nootropics and ingredients that have the clinical chops to justify their inclusion." "Neurogenika actually abides by the parameters set by the clinical research. Few manufacturers actually adhere to the clinical research they reference (if they reference any research at all)."
NOOTROPICGEEK.COM

"A pleasant surprise form these products!" "The ingredients have some solid backing and we are all for their natural approach." "Neurogenika has gone to great lengths to ensure their products include quality ingredients, with no added rubbish.All in all, these are high-quality nootropic supplements. With the amount of rubbish there is on the market, their refreshing approach has caught our attention."
CLEANLEANMACHINE.COM

"This herb extracts have been clinically tested to have a positive effect on cognitive performance." "Sleep restores our brain. And Revive nootropic formula helps to do it more efficiently." "These ingredients also increase brain-derived neurotrophic factor and promote new neuron generation and survival."
YOURINCEPTION.COM

One box. Three formulas. Infinite possibilities.
Every pack of STRIVE contains three unique nootropic formulas – it's the complete cognition-enhancing toolkit.

For working memory and mental performance with 2 capsules per day providing:


Bacopa Monnieri
300mg
Rhodiola Rosea
500mg
Ashwagandha
300mg

For sleep quality and mental recovery with 1 scoop per day providing:
Glycine
3,000mg
L-Theanine
200mg
L-Ornithine
400mg

For brain development and protection with 2 capsules per day providing:
Olive Leaf Extract
500mg
Green Tea Extract
500mg
Grape Seed Extract
300mg

Try with peace of mind - our money back guarantee.
"Everything is better when your brain is firing on all cylinders. We're certain you'll love STRIVE. But if you're not 100% satisfied, I'm not either. That's why we offer a money back guarantee. All we ask is that you give these formulas a fair try. If after 30 days you're not completely happy with your purchase, you can apply for a FULL REFUND – no returns necessary."
Roland Symonds, Founder and CEO of Neurogenika